I also posted this on my comics blog because of the cross-over appeal. Well, someone named Aimee Major Steinberger came to Japan and created an enchanting-looking,
fully illustrated travel diary
, which will be published by Go! Comi later this November: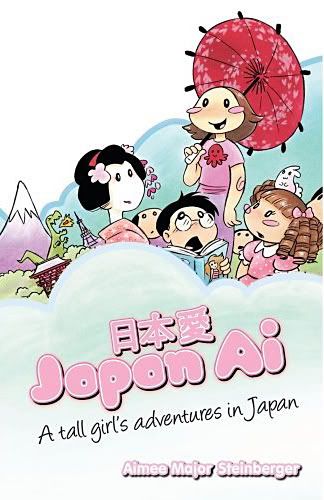 The Amazon.com description says:
Join Aimee Major Steinberger on the ultimate fangirl vacation in Japan! This rapid-fire adventure is full of everything fans dream of seeing: cosplay on the infamous Harajuku Street, fantasy restaurants, maid cafes, Tokyo's largest doll store, beautiful shrines, bookstores full of manga, outrageous all-female Takarazuka musicals, cherry festivals, hot springs, special ceremonies, and so much more!

Actually, I was sold on it as soon as I saw these charming preview images. From the
10 preview pages I saw on PW's Panel Mania
, Steinberger's humorous prose (in notational style) is the perfect match for her cartoony drawings. She seems to have absorbed a massive amount of information while she was here, and now you can learn from her in turn and thoroughly enjoy your lesson. It's probably as close to actually visiting Japan as many will ever get.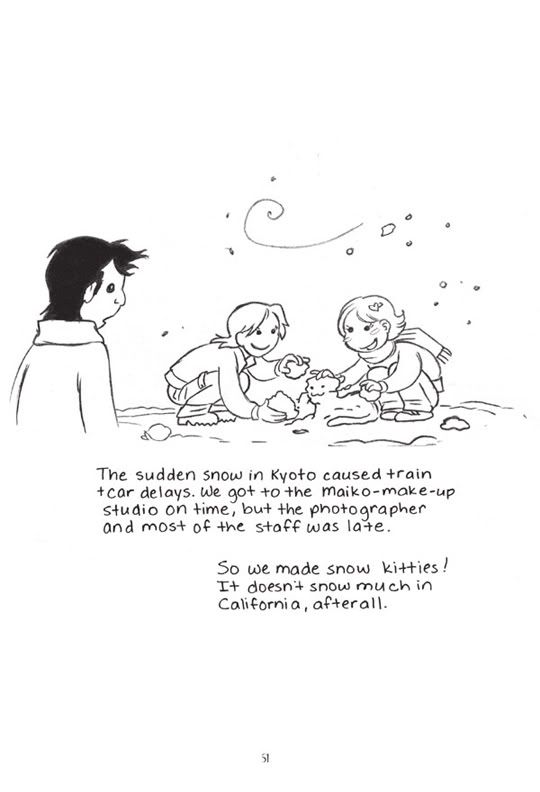 It's wonderful when my own personal adventures here in Japan are amplified and reflected by someone else, especially someone with so many apparent observational and artistic gifts. I can't wait to read this, but I have to admit I'm a bit jealous I didn't do something similar during my first trip here. But it's also going to be fun to read because I've done many of the same things- the Harajuku shopping (not the cosplay... for "Harajuku Street" I'm guessing Amazon really means Takeshita-dori in Harajuku ward, though), the cherry blossom festivals, hot springs, Kyoto and more. Some of the other things she's done I haven't experienced yet, but there's still time.