Why not? California has a governor who used to play a murderous cyborg from the future. On January 21, Higashi Sonomanma, better known in the US as Vic Romano's beer-n-chick-crazy sidekick Kenny Blankenship on the tv show
MXC
, was
elected governor of Miyazaki Prefecture
.
No word yet on how many kegs the victory
celebration will feature...

Here's Higashi in his prime, in his guise as himself on Japanese tv. But I'm warning you... if you're offended by the idea of Mickey Mouse pasties and strippers dancing in sequins, you shouldn't watch this. Yeah, you
really
shouldn't watch this:
Still if this video is to be believed, Kenny is Kenny in any language.
In a semi-reflection of Arnold Schwarzenegger's election, the previous Miyazaki govnernor, Ando Tadahiro, resigned, setting up Higashi's bid. Only instead of a recall, Ando quit because
he faced imminent arrest on corruption charges
.
A Miyazaki native, and with no political party affiliation, Higashi jumped into the race in December. Despite downplaying his comedic career, and a
bizarre gaffe in which he accidentally implied bid-rigging was sometimes necessary
, his celebrity proved irresistable to the Miyazaki voters. During his campaign, he refused all celebrity endorsements and made his speeches in the local dialect and declared his intention to make the prefecture his "final home."
So in something of an upset, he defeated even a former government official backed by the ruling coalition.
A graduate of Senshu University, Higashi became the protege of acclaimed comedian, director and universal genius Kitano "Beat" Takeshi, appearing on
Takeshi's Castle (Fuun Takeshi-jo)
during its popular run from 1986-89.
Takeshi's Castle
is the show that became famous around the world as "that crazy Japanese show where people get hurt."
Like governors Ando and Schwarzenegger, Higashi is no stranger to scandal. He and his wife, actress Kato Kazuko, divorced in February 2006, after 16 years of marriage marred by his extra-marital affairs. Higashi subsequently became embroiled in a controversy when he was caught accepting the "favors" of an underage entertainer at a sex club.
I remember students telling me about this one last year, but it never clicked with me who he was or his relationship to
MXC
.
Supposedly, at one time he also assaulted a junior tv presenter, but I can't find any mention of that beyond one brief sentence in an article on his election.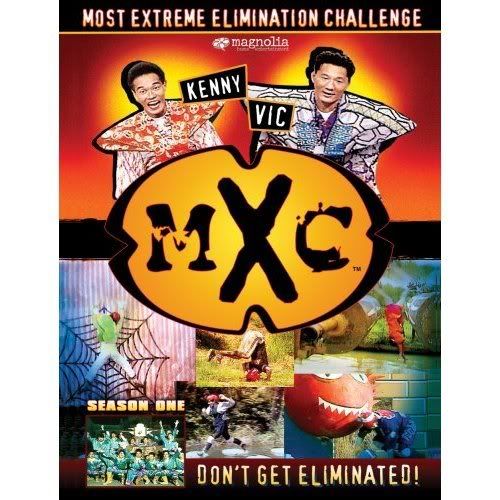 Fuun Takeshi-jo
later showed up on Spike TV in America where it's known as
Most Extreme Elimination Challenge
, or
MXC
.
Higashi's also featured on my popular t-shirt design: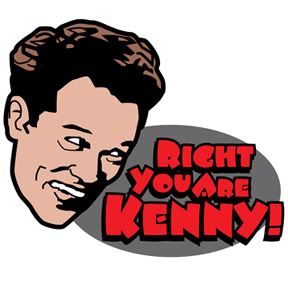 Popular in that I've sold 12 of them on CafePress.
Higashi Sonomanma, we salute you!